There were a further two screws holding the HDD caddy to the board, which slid out easily after they were removed. Then it was just a matter of reversing the process to put in the shiny new SSD.
Here's a side-by-side comparison with the old (dusty) server.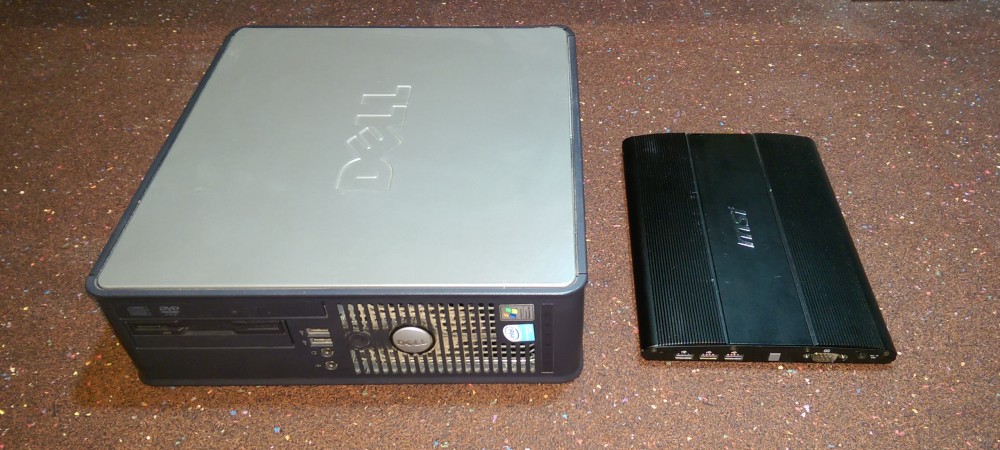 The software-side took much longer... The OS install itself was pretty painless (minimal network Linux install off a bootable USB thumb drive), but took a while to download everything. I then split apart the functions between multiple servers, and re-jigged my web/mail server software so that it runs a bit more securely.
Finally, here's a fun fact... Running Linux on the WindBox uses significantly less power than running Windows 7. Yeah, it's probably because I'm running in console mode and the GPU doesn't have to do any work, but that doesn't sound as impressive. :-)